ARC-FA 105 XL Fuel Additive
FUEL ADDITIVE
ARC-FA 105 XL Fuel Additive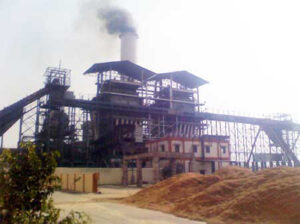 GENERAL DESCRIPTION
ARC-FA 105 is used as Fuel Additive for improvement in dispersions and atomization. This product has a unique function of bringing down the problems related to water content, sludge formation, asphaltenes and wax.
USAGE
It is recommended that ARC-FA 105 XL treatment products to be fed to the main fuel tank / day fuel tank.
BENEFITS
ARC-FA 105 XL is an excellent slag modifiers, deposit modifiers and are designed to raise the melting point of the oxides and slag formations thus resulting in less sticky deposits with a reduced tendency to adhere to walls and tubes.
SLAG COMPONENTS TYPICALLY INCLUDE :
1) Gamma Sodium Vanadyl vanadate (5Na2O.V2O4V2O5), which has a melting point of approximately 1070 0F (577 0C).
2) Vanadium Pentoxide (V2O5), having melting point of approximately 12450F (6740C).
3) Sodium Pyrovanadate (2Na2O V2O5), having melting point of approximately 1150 0F (621 0C).
4) Sodium Metavanadate (Na2O.V2O5) having a melting point of approximately 1165 0F (6290C).
DOSAGE
Dosage requirements are dependent on nature of dirt, sludge and debris matter. Our Technical Services Representative will provide suitable dosage requirements after thorough surveys of the system operation.
PACKING
35/50 ltrs. HDPE Carboys.
HANDLING AND STORAGE
These products may cause severe eye and skin irritation. Harmful if swallowed. Avoid eye and skin contact. Wear eye protection and rubber gloves at all times when handling these products. Store in a cool dry place away from strong oxidizing agents.